11/04/2015 06:49 PM
Man Sentenced to 12 Years for Alhambra DUI Crash That Injured More Than a Dozen People
A 29-year-old Los Angeles man was sentenced Tuesday to 12 years in state prison for a drunken collision that injured multiple people looking at holiday lights in Alhambra.
Ismael Soto had previously entered a no contest plea in connection with Dec. 14, 2014, crash. He was speeding and had a blood-alcohol content at least 2 1/2 times the legal limit, he admitted.
Soto was drunk when he crashed his pickup truck into multiple parked cars, which in turn struck bystanders near Fremont Avenue and Poplar Boulevard. Several of those people were in the area to look at Christmas lights, police said at the time.
Ismael Soto is shown in a booking photo released by Alhambra police on Dec. 15, 2014.
11/03/2015 06:10 PM
J.T. Barrett loses academic aid at Ohio State after DUI arrest but can play football in a week
Ohio State football coach Urban Meyer announced on Monday that Buckeyes starting quarterback J.T. Barrett would be stripped of money for summer classes and will be forced to sit out one week after a DUI arrest over the weekend.
The nature of the punishment led to a variety of criticism on social media.
Athletes, particularly those who help rake in money for football powers like Ohio State, already receive limited compensation for their efforts (a scholarship and cost-of-attendance stipends) and are forbidden from making any additional money based on their status as athletes.
11/03/2015 06:06 AM
California Office of Traffic Safety Launches Impaired Driving Campaign
The California Office of Traffic Safety is committed to making Golden State roadways safer places, and a large part of that commitment involves focusing on drug and alcohol-related auto accidents. Because drunk and drugged driving causes thousands of accidents, injuries, and deaths throughout the state each year, the OTS goes to great lengths to support law enforcement and their efforts to crack down on DUI.
As part of their most recent campaign, the California Office of Traffic Safety has teamed up with the California Highway Patrol to increase DUI enforcement during a year-long campaign. The Reduced Impaired Driving II (RID II) campaign looks to make roadways safer through education efforts and increased enforcement.
According to the OTS, CHP officers will actively raise awareness about impaired driving through safety presentations and high visibility saturation patrols and checkpoints around the state. Inevitably, the efforts will likely result in more arrests for DUI. In the worst scenarios, overzealous officers concerned about increasing arrest numbers may infringe upon the rights of motorists when making stops or arrests.
Efforts like these are essential to public safety, but they do not mean that everyone who is stopped is automatically guilty of a crime. Remember, you are considered innocent until proven guilty and you have the right to challenge the claims made against you in court. You also have the right to be represented by skilled and experienced lawyers who can fight for your rights and future.
At the Law Offices of Virginia L. Landry, Inc., our DUI lawyers represent clients charged with DUI throughout Orange County. We know the common mistakes officers can make when stopping or arresting individuals under suspicion of DUI, and we explore every detail of an arrest to ensure our clients' rights are being protected.
Call us toll-free at (877) DUI-QUEEN (877-384-7833) if you have questions about DUI or criminal charges in Orange County.
11/02/2015 05:52 AM
A Marijuana Breath Testing Device?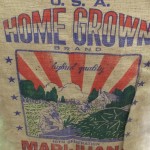 Image by Steve Oberman 2012
Breath testing devices are commonly used by police officers in their pursuit to enforce Driving Under the Influence (DUI/DWI/OUI, etc.) laws across the nation. These devices not only detect the presence of ethanol, but also attempt to quantify the amount of alcohol in one's blood. Every state has adopted a per se limit of .08 percent of alcohol in the person's blood. This means that if a person has a blood alcohol level (breath tests are also commonly used to determine this) at or above .08%, they are automatically considered to be impaired or under the influence.
DUI arrests and convictions, however, are not always based solely on a person's consumption of alcohol. For example, the consumption of drugs (legal or illegal) may lead one to be impaired and unfit to operate a motor vehicle.
Recently, several states have legalized recreational marijuana consumption. This raises the question of whether these states will now quantify a certain amount of marijuana in someone's blood to deem them automatically legally "impaired" and unfit to operate a motor vehicle. A few states have simply outlawed driving with any THC or metabolites in the driver's blood.
A recent article written by Yoni Heisler highlights a company hoping that such laws proscribing a certain amount of THC or its metabolites are created. Cannabix Technologies is attempting to create a breath testing device that would detect the amount of THC (marijuana metabolite) in the driver's body by simply blowing into the machine.
The article goes on to quote Barry Knott from a Reuter's article. Mr. Knott, who is an executive with some experience selling alcohol breathalyzers, states that the first generation marijuana breathalyzers will only be able to say "yes" or "no" regarding the presence of THC in the person's system. In other words, the device will not provide a "quantitative evidential measure" of the amount of THC in the blood.
In this author's opinion, this type of marijuana breath testing device will probably not lead to more DUI convictions. The psychoactive chemicals in marijuana only impair a person for 30 – 60 minutes at the most after inhalation. However, the inactive THC metabolites can stay in the body for a prolonged period of time. They are detectible in one's urine for approximately 28 days and in hair follicles for much longer. With the device only able to provide a positive or negative detection of marijuana metabolites, and not to when or how much THC has been consumed, the device will be of little use in determining if the driver is actually impaired because of the marijuana inhalation. In the end, the device may deter people from smoking marijuana and driving, but will probably not lead to more DUI convictions.
About the Author: Steven Oberman has been licensed in Tennessee since 1980, and successfully defended over 2,500 DUI defendants.  Among the many honors bestowed upon him, Steve served as Dean of the National College for DUI Defense, Inc. (NCDD) and currently serves as chair of the National Association of Criminal Defense Lawyers DUI Committee.  Steve was the first lawyer in Tennessee to be Board Certified as a DUI Defense Specialist by the NCDD.
He is the author of DUI: The Crimes & Consequences in Tennessee, updated annually since 1991 (Thomson-West), and co-author with Lawrence Taylor of the national treatise, Drunk Driving Defense, 7th edition (Wolters Kluwer/Aspen).  Steve has served as an adjunct professor at the University of Tennessee Law School since 1993 and has received a number of prestigious awards for his faculty contributions.  He is a popular international speaker, having spoken at legal seminars in 29 states, the District of Columbia and three foreign countries.
You may contact Steve through his website at www.tndui.com or by telephone at (865) 249-7200.
11/01/2015 09:40 AM
Avoid a Halloween DUI
Halloween falls on a Saturday this year making it all the more tempting to drink while out getting your spooks on. So if you do plan on drinking, don't allow law enforcement to choose your jail inmate costume for you this Halloween. Local police agencies will be out in full force this Halloween looking to catch drunk drivers.
According to the National Highway Traffic Safety Administration (NHTSA), 43 percent of all people killed in motor vehicle crashes from 2009 to 2013 on Halloween night which, ran from 6 p.m. on October 31st to 5:59 a.m. on November 1st, were in crashes involving a drunk driver. On Halloween night alone, 119 people lost their lives over that same period.
Children out trick-or-treating, parents accompanying them, and other pedestrians are also at risk. 19 percent of fatal pedestrian crashes on Halloween night (2009-2013) involved drunk drivers.
So here are some tips that will keep you from experiencing the scariest thing you might see this Halloween: jail bars slamming behind you.
1.) Plan for public transportation. Even if you've had a little to drink, it's probably a good idea to call a cab, Uber, or Lyft. If need be, go old school and take a bus.
2.) Find a designated driver. Also, make sure that your designated driver actually remains a designated driver and doesn't drink anything.
3.) If you're not sure, and you probably aren't, don't risk it. Even if you don't feel drunk, you can still get a DUI. In fact, many people who have a 0.08 percent blood alcohol content or higher don't feel intoxicated. Unfortunately, that doesn't legally matter. Conversely, you don't need to have a blood alcohol content of 0.08 percent to get a DUI. As long as law enforcement believes that you are "under the influence" of either alcohol or drugs or both, you can be arrested for a DUI.
4.) Just don't drink. It is the only surefire way to steer clear of a DUI this Halloween.
The post Avoid a Halloween DUI appeared first on DUI Defense Blog.
10/27/2015 11:16 AM
Town Offers Free Uber to Prevent Drunk Driving
Evesham Township in New Jersey was set to reach 250 drunk driving arrests in 2015, a record for itself. The town is attempting to avoid hitting the record with an audacious partnership with the ride-sharing app, Uber.
"We're dealing with people who might've had too much to drink, so we needed to make it so easy for them to open their iPhone and push a button," Evesham Mayor Randy Brown said.
With the help of donations from nonprofits and businesses, the township, whose population is a 45,000, is offering to cover the costs of an Uber for patrons of the town's 19 bars and restaurants between the hours of 9pm and 2am.
The township also partnered with the app BeMyDD. BeMyDD provides drivers who will drive your vehicle home for you if you've taken an Uber home and left your vehicle somewhere.
Evesham Township ran a pilot program in September that offered free shuttle rides to would-be drunk drivers. The service reduced the township's DUI arrests by 65 percent.
While a program like this may not work in larger cities such as Los Angeles, Evesham Township sets an example of a municipality actually taking proactive steps to curb drunk driving rather than just legislating for harsher DUI punishments.
The post Town Offers Free Uber to Prevent Drunk Driving appeared first on DUI Defense Blog.
10/27/2015 04:05 AM
DSU crash: Driver's blood alcohol past DUI level
In Delaware on Saturday, as in Oklahoma, a suspected drunken driver plowed into a crowd gathered for homecoming, plunging the campus into shock.
In Dover, seven people were injured Saturday night at Delaware State University, city police said Sunday.
One woman was critically injured, visitors were directed to leave the campus and remaining homecoming activities were canceled, Master Cpl. Mark Hoffman said.
10/27/2015 04:05 AM
Lander soccer player charged with felony DUI in deadly crash, troopers say
SPARTANBURG COUNTY, S.C. —A 22-year-old woman has been charged with felony DUI after a passenger in her car died in a crash, according to the South Carolina Highway Patrol.
Troopers said Courtney Hagedorn was eastbound on Interstate 26 at 6:54 p.m. Sunday when she drove into the back of a tractor-trailer.
Lander University officials say Hagedorn is a junior at the school and a member of the women's soccer team.
10/26/2015 02:45 PM
Halloween DUI Enforcement & Government Blood Tests
Halloween falls on a Saturday this year, which means this coming weekend will likely be filled with many celebrations. Whether you have plans to spend time with the family or attend a costume party or two, it's important to remember that law enforcement agencies will be on high alert for motorists who drive under the influence of drugs or alcohol.
In Orange County, where our firm represents drivers accused of all types of DUI charges, law enforcement agencies often work collaboratively to crack down on impaired motorists because the holiday typically sees a spike in alcohol-related accidents and injuries. Their efforts often consist of increased saturation patrols and sobriety checkpoints set up at locations and times known for higher rates of DUI accidents and arrests.
Being Halloween, it's important to reflect on your rights when pulled over under suspicion of DUI, especially if it comes time for law enforcement to "take your blood." Although many people think of breathalyzers when they think of DUI chemical tests, blood tests are also a common method for obtaining evidence about a driver's impairment. However, blood tests aren't always reliable and they can be challenged effectively by experienced DUI defense lawyers.
Blood tests can be compromised in a number of ways, which in turn can raise questions about whether they accurately indicate if a motorist is legally impaired under the law. For example, the following issues can raise questions about blood test accuracy:
Chain of custody errors
Errors in the preserving of samples, including improper use of anticoagulants
Errors in correctly sterilizing equipment
Lack of regular maintenance of equipment
Errors in DUI chemical testing can and do happen. In fact, serious errors made by the Orange County Crime Lab several years ago made big news at the time, and affected numerous cases in the county. It should help remind drivers accused of DUI that they should always challenge the government's case and the evidence against them – and that they should do so with attorneys who understand how to address these issues.
If you've been charged with DUI in Orange County, the Law Offices of Virginia L. Landry, Inc. is available to discuss your case. Call us toll-free at (877) DUI-QUEEN (877-384-7833).
10/22/2015 05:01 PM
Woman Arrested for 9th DUI
A woman from Barre, Massachusetts was arrested this past weekend for her 9th, yes 9th, DUI.
Deborah Adams, 58, had actually called the police herself asking them to remove a man from her apartment this past Saturday morning.
When officer responded to the call, they saw a man standing outside of Adams' apartment with Adams driving away from the location with her dog in her car. According to the police report, the man told the officers that he believed that Adams was intoxicated.
An officer followed Adams to a nearby store. After Adams parked her car, allegedly poorly, the officer approached Adams. She told the officer that she had just poured herself a drink. According to the officer, there was an "overwhelming odor" of alcohol coming from Adams and the contents of a Dunkin' Donuts cup in the console of Adams' vehicle.
A breath test determined that Adams' blood alcohol content was a 0.224 percent, almost three times the legal limit of 0.08 percent.
It was also later determined that Adams had been convicted of driving under the influence eight times previous ranging from 1979 to 2001.
Adams was arrested and held on $5,000 bail.
Normally at this point in my post about a DUI that occurs outside of California, I write about what would happen in California. It's difficult to say Ms. Adams' case.
In California a 4th DUI becomes a felony only if it occurred within ten years of three previous DUI convictions. Conceivably (although unlikely), if the previous DUI convictions were spaced out such that Adams did not get convicted of more than three DUI's in a ten year span, this 9th DUI could still be a misdemeanor.
On the other hand, and remember I'm talking about under California's laws, if any previous DUI conviction occurred within ten years of three previous DUI convictions, that fourth DUI would be considered a felony. And if you read my last post, you'd know that if a current DUI occurs within ten years of a previous felony, the current DUI also becomes a felony.
The post Woman Arrested for 9th DUI appeared first on DUI Defense Blog.